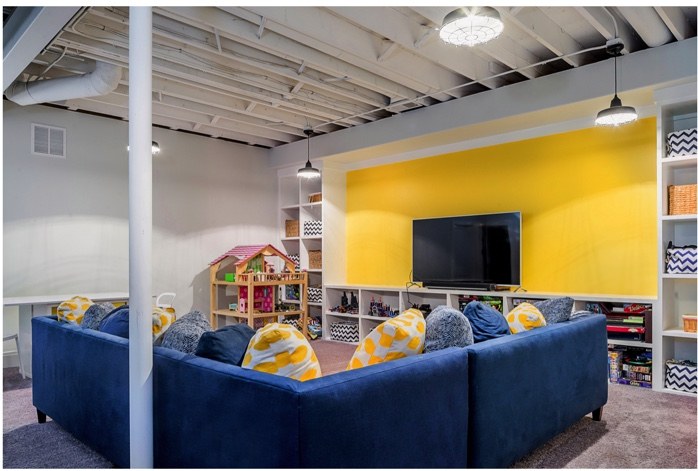 Getting the best ROI on home improvements…It's a conversation I have often with my investors, those thinking of selling and those just buying a home. Which projects will bring them the greatest return? At the end of the day we all want our investments to be made wisely and those that entail quite a bit of sweat equity behoove even greater forethought before diving in!
The ROI on home improvements isn't always about money however. Often the joy you get when you wake up in a home you love more and more with each project you complete IS the greatest "return." To me, loving the space you are in trumps any financial kickback you will benefit from upon selling.  But since so many of us crave the "down low" on which projects bring the greatest ROI, let's dive in and take a look!  I've attached the ROI percentage as well as the estimated cost to complete each project.  Which projects you then want to take on will be a personal choice and I support each and every one!
Here are some of the more popular home improvement projects and their associated ROI and cost.
1. Kitchen Remodel- ROI 63%  Cost estimate- $65,,000
2. Basement Conversion- ROI 63%        Cost-$40,000
3. New wood floors- ROI 91%              Cost- $5500
4. Pool- ROI 43%              Cost-$57,500
5. Bathroom Addition- ROI 50%      Cost- $59,000
6. New Garage Door- ROI  87%      Cost- $2300
7. Outdoor Kitchen – ROI 71%         Cost -$14,000
8. Plant Trees- ROI 100% or more     Cost- $50-$100 for 6.7 foot deciduous tree
9. New Roof – ROI 109%      Cost- $7500
Whatever improvements you make, be sure YOU are the ones who want to make it because home improvements entail 100% commit!
Questions about which projects your specific home would benefit most from in today's hot market? It can be a bit location specific so please reach out to me with any questions. I am happy to come take a look at your personal situation and give you some professional feedback. Helping people is my "why I'm here!"