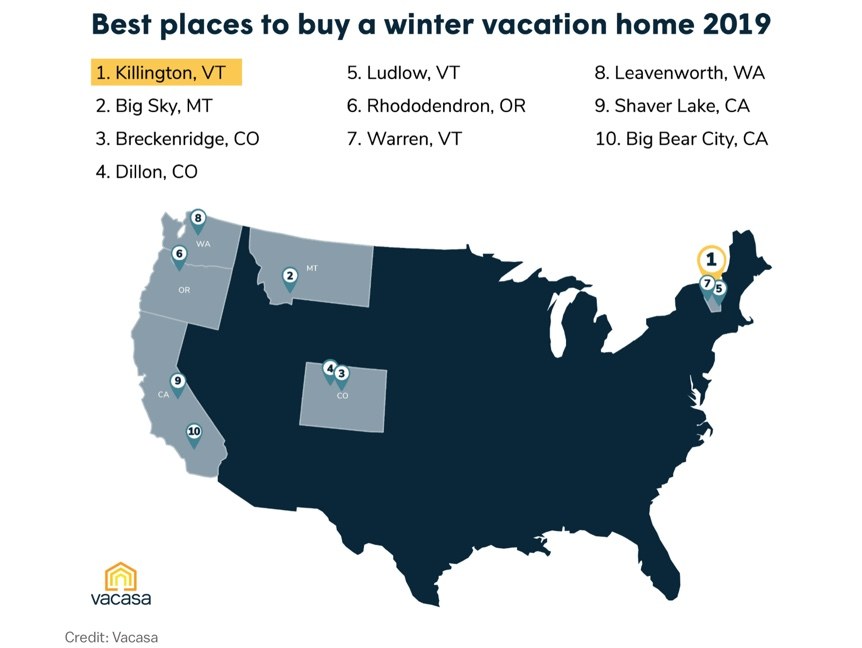 As we embrace the snowy, icy conditions in coastal RI today my mind travels to those truly "snow decadent" spots across the USA that beckon the inner skiers in many native New Englanders like myself. Those raised as skiers in the mountains of NH, VT and Maine often wonder on days like today of what owning a ski property would mean both as an investment and as a personal enjoyment piece.  I work with many investors and therefore am always seeking out knowledge and information to assist my urban investors. Days  like today however have me thinking of the inner skier in so many of us who just MAY crave buying a ski home as an investment property.
Ski communities have and continue to be prized locations for investors. Each ski town has its own pros and cons as well as location-specific regulations regarding rental practices. After spending time choosing the ideal location your "step two" then becomes one of gaining insight on the rules and regulations of that specific rental market.
Wondering what the "best" option is this year for a ski property investment? Well according to vacation management company Vacasa, the "top cheese" is Killington, VT! A recent report by Vacasa showed an aggregate cap rate of 8.31% in Killington!!!  The aggregate cap rate is the ratio of a properties' net operating income over its cost and this my friends is a very strong cap rate!!!
Aside from looking at potential cap rates what else should you consider when buying a rental property? Well, top of mind should be factoring in what buyers and renters are looking for. For a ski resort property, a good place to ski is quite obviously of prime importance and a key ingredient to that is a place that has very good snow.   Second, on your criteria of what to look for should be amenities.  Future buyers ( should you look to sell later ) and renters want amenities and accessibility to recreation areas.  The third criteria to consider are the places that offer both summer and winter activities like Breckinridge in Colorado.  This way owners can rent out the property during ski season yet can reap the benefits of owning in the warmer months.
The best advice I can offer when considering an investment purchase is to reach out to a real estate professional. Due to the complexities of ski town real estate, local regulations and rental market rules,  its best practice for an investor to work with a real estate professional who can help you navigate the tricky regulations that govern properties that double as both rentals and second homes.  Reach out to me if you are considering buying a ski house as an investment. I have valued colleagues located in all of the top ski communities who I can connect you with. Before you know it you could not only be bringing in a "blizzard's worth" amount of income but you could also be skiing in tuck position down the well-groomed trails in these ski country wonderlands!!!! Happy Winter !!!