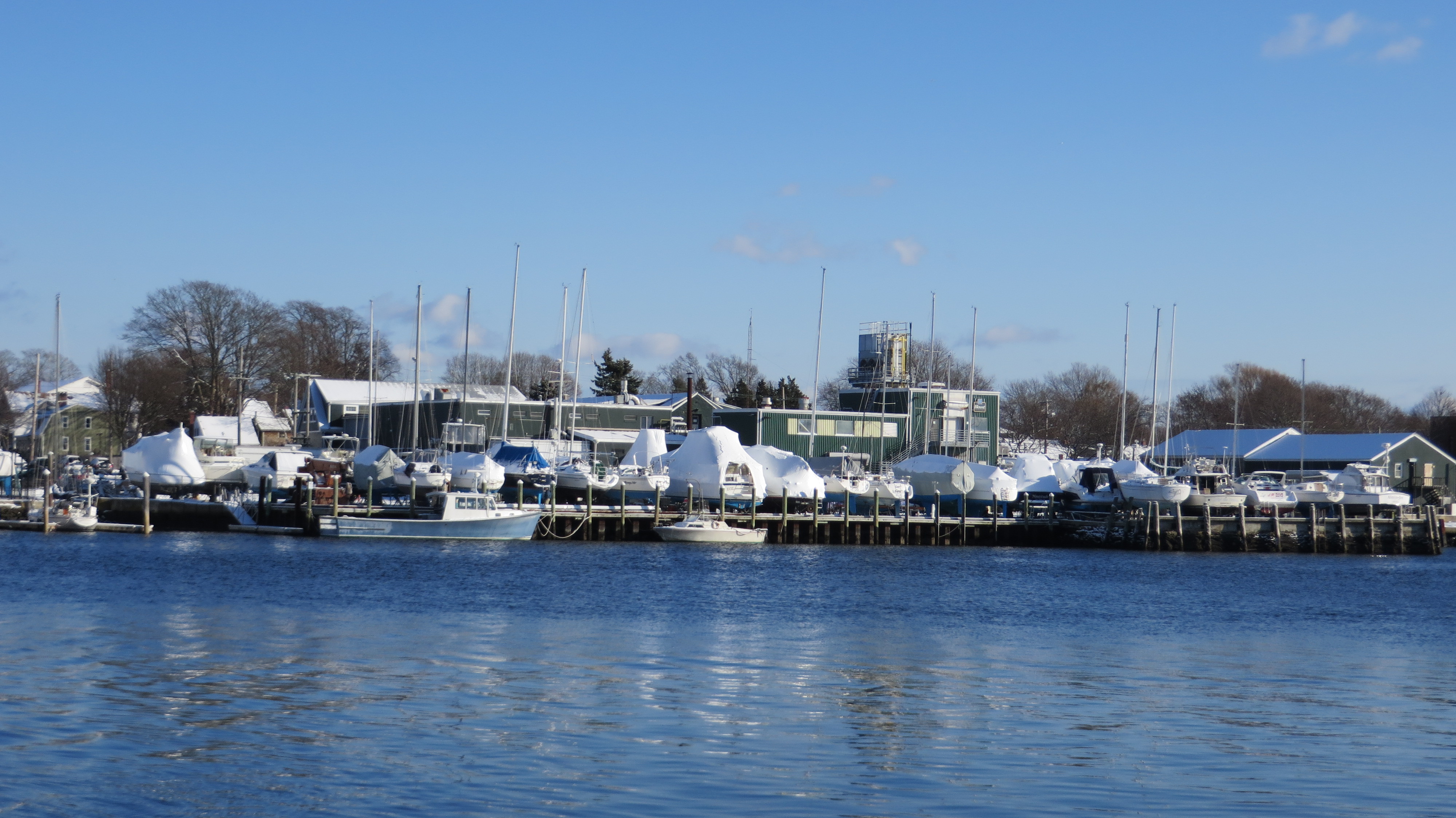 Season's Greetings to all! As we prepare to wrap up 2017 I cannot help but take in the beauty that surrounds us in RI. Not a day goes by when I do not stop to take in our natural glory. Working in my hometown of Barrington and throughout Providence allows me to savor all the unique elements that make RI such an eclectic and beautiful spot to live in. Recently I've become more involved in City Year, a non profit group under AmeriCorps which places teams of students in RI's neediest of schools. My immersion back into City Year has me engaging with and helping folks in real estate throughout an expansive area of Providence including Smith Hill, Elmhurst and Elmwood; all areas near and dear to my heart.  A few weeks ago I was able to orchestrate a service project at the Carl G. Lauro school and led a team of Realtors in the painting of inspriational quotes throughout the hallways. My family was there to help me and it truly was such a gratifying experience.  Giving back and helping others is truly why I love being a Realtor and this project brought me right back to the year I spent as a corps member after graduating from Brown. While it was the hardest year, it truly was my most memorable year to date. I was recently asked to talk about my real estate career with a group in Providence and I referred frequently to the grit, determination, passion, drive and desire to achieve inherent in my nature and honed during my City Year experience.
Those skills are the same skills I use now as a Realtor with Mott & Chace Sotheby's International Realty. They are the same skills I developed early on as a competitive tennis player and then as an athlete at Brown. "Seeing no limits and only possibilities" has always been an essential part of my core and was tested after my freshman year at Brown when I decided that after ten years of competitive tennis I was going to end my time on the Brown tennis team and pick up squash. I had one summer to learn the game of squash and I was determined. It became my daily goal that freshman summer to not only learn the rules of the game but to be skilled enough to make the varsity team at Brown. Knowing that all the other women on the team had not only been playing squash for years but playing at elite prep schools was daunting yet not insurmountable. I had my goal, I laid out my objectives and each day I attacked it like I do now in real estate,  with a confidence, a passion and a true love for what I do and for whom I do it! (I did make the team and spent my final three years of Brown competing on the varsity women's squash team and loving every minute of it!)
Along with that innate, relentless drive is also a love of learning all that I can about what I am doing and where I am doing it and helping out those that I can along the way. Being a native Rhode Islander I feel very proud of our small state and get great satisfaction in not only keeping abreast of all that is happening citywide and statewide but in promoting and celebrating our accomplishments. Whether it's a local business emerging with lofty, community based goals, or an example of a group or individual giving back to a community or RI at large, I love to applaud those efforts and to share them on social media and /or within my inner circles.
Being as immersed in the RI economy as I am as a Realtor, I make it my goal to be as informed about the local market and national market as possible. Luckily, as a native Rhode Islander, like many, I was raised by parents who read The Providence Journal  daily. It was a habit I picked up early on and have yet to give up. I love waking up and reading my "Pro Jo" and sharing with my clients, with my spheres of influence and with those I connect with on social media all the good that is happening around us on a local and national level. It truly is the former teacher in me the "always wanting to learn more and to share that with others; to help others" shining through. This morning, like many others recently, I was thrilled to read another article reinforcing the notion of our ever strengthening economy and I wanted to share some of it with you . The resounding message of economic fortitude within the article reinforces my "glass half full" lifelong lens in which I view the state of RI!
Some key pieces from my accumulation of RI market info as of late:
~ Interest rates are rising with three more hikes likely in 2018 which is a clear "vote of confidence" by the Fed that the US economy remains on solid footing.
~The Central bank expects the job market and the economy to strengthen even further so will most likely keep raising rates.
~ The Fed boosted its forecast for growth to 2.5% next year up from the previous forecast of 2.1%.
All the above leaves us in 2017 feeling optimistic; full of hope here in RI. It's a great time to buy and sell in RI or MA and the bottom line is that the market will continue to be a fruitful and strong one for the foreseeable future! The spring of 2018 for this Realtor is going to be one very busy one and I'd love to discuss real estate options with any of you should you be contemplating diving in to this robust Rhody market in 2018!
Enjoy this wonderful holiday season and be sure to take time to find the beauty so abundant all around us here in this great little ocean state!