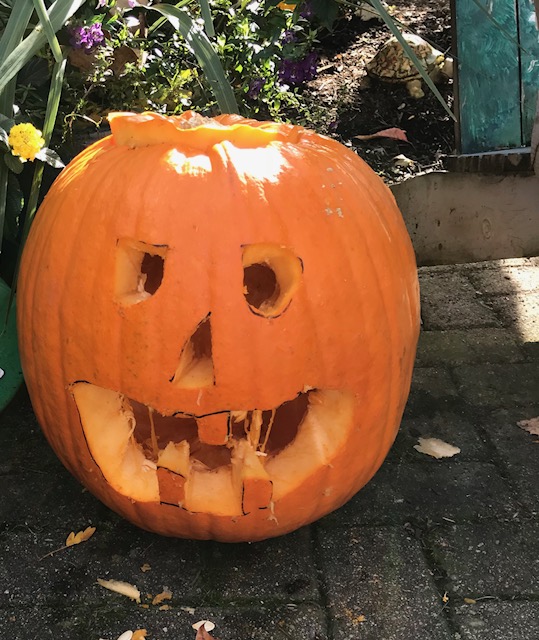 http://www.providencejournal.com/article/20150320/ENTERTAINMENTLIFE/150329979
Make the most of our lingering warm weather by taking in some fall activities here in the Ocean State! The Roger Williams Park Jack O Lantern display is always a huge hit and continues into the weekend!  http://www.rwpzoo.com
Take a trip to a local farm such as Dame Farm in Smithfield and go on a tractor ride through the farm or pick your own apples! It is a beautiful family owned farm just minutes away from Providence. http://www.damefarmandorchards.com
Looking for some exercise? Take a long bike ride on the East Bay bike path and enjoy the overhanging foliage along the way! Head towards Bristol and take in the beauty of Colt State Park or head towards Providence and take in the urban waterfront seen as you pass through East Providence.
Looking for some great PVD breakfast options? Stop by Providence Bagel on North Main http://www.providencebagel.com and score a pretzel bagel if you are lucky ! This phenomenal bagel shop has been in existence for just over a year now and is leaving an indelible mark in the East Side food arena???? You can also check out the ever popular Rebelle Artisan Bagels on Doyle Street. The owner, an MIT grad, started her first bagel recipe right in her own kitchen and has applied her science background into creating one delicious bagel in what's turning out to be a very popular culinary "experiment!"  http://rebelleartisanbagels.com
So much to do in this incredible little state including taking in some great open houses!!! Take a peek at some Open House options at  http://www.mottandchace.com/open-houses
Let me know if you'd like me to assist you in the search of a home in RI or MA. I truly love what I do and for whom I do it!!! My clients!!! Dowload my personal Sotheby's International Realty App and you can let me know what you would like to see and contact me directly via your searches on the GPS formulated app!  http://app.sir.com/SIRSARAHHUARD
Have a wonderful weekend!